WINDSOR

Magnificent Castle featuring State apartments, St. George's Chapel, Queen Mary's Dolls House and more! There's also Legoland, and the Royalty & Empire Exhibition.
Windsor AND Hampton Court
( 5 hours )
LUXURY SALOON-£175.00
Mercedes 'E' Class, Jaguar XJ long wheel base & Volvo S80
SUPERLUX, STRETCH LIMOUSINE OR PCV-£200.00
Mercedes 'S' Class, Mercedes Stretch Limousines, Chrysler Grand Voyager etc.
Hampton Court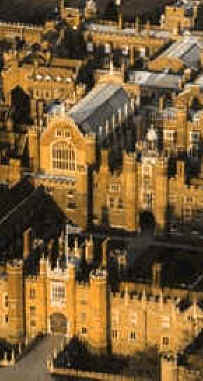 Dating from 1514. Favourite palace of King Henry VIII. Later additions by Sir Christopher Wren for King William III. Visit the Tudor kitchens, Clock Court, Famous gardens, maze and State Apartments. Spend the day exploring.
Tel: +44 (0)20 8748 3000
Fax: +44 (0)20 8748 7075
E-MAIL:maxwellcars@chauffeurdrive.com
---
Next Page | Intro | Tours | Services | Tariff | About us | Contact Page
Tour of London| Windsor and Hampton Court| Bath, Stonehenge and Salisbury
Oxford, Cotswolds and Stratford upon Avon| Cambridge, Kent and Sussex
Copyright©2001-2003 MAXWELL CAR SERVICES