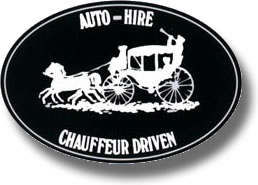 Presenting our fleet of luxury air-conditioned chauffeur-driven vehicles, all with cellular telephones.
We regularly update this website so keep an eye on www.chauffeurdrive.com

View our tariff , offering the most competitive rates.
Established since 1968, we are recognised as the chauffeur-drive experts. We understand the needs of people with demanding schedules so whether you need an airport transfer, have meetings to attend, visitors to be chauffeured, clients to entertain, events, conferences or PR campaigns to organise, you can rely on MAXWELLS.
For relaxing sightseeing trips and entertaining days out, click here for our idea-packed MAXWELL TOUR PROGRAMME.
Most major credit cards are accepted, or for regular use, you might find it helpful to open up an account and we'll send you a detailed monthly invoice.
To book or for further information telephone on +44 (0)20 8748 3000,
Fax on +44 (0)20 8748 7075, or send us an E-MAIL.
WHEN YOU NEED A RELIABLE CHAUFFEUR-DRIVE
SERVICE - YOU NEED MAXWELLS
---
138/140 Hammersmith Road
London W6 7JP
United Kingdom
Tel: +44 (0)20 8748 3000
Fax: +44 (0)20 8748 7075

Next Page | Intro | Tours | Services | Tariff | About us | Contact Page
Tour of London| Windsor and Hampton Court| Bath, Stonehenge and Salisbury
Oxford, Cotswolds and Stratford upon Avon| Cambridge, Kent and Sussex
Copyrightę2001-2003 MAXWELL CAR SERVICES