OXFORD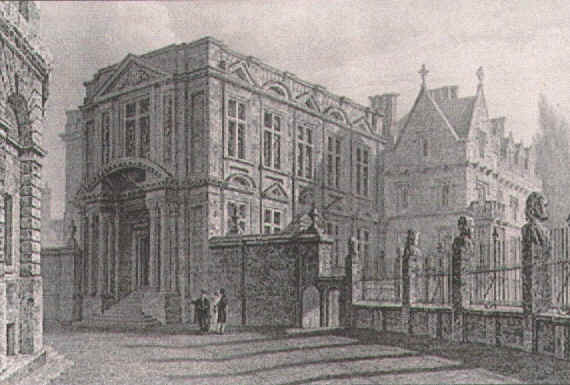 A visit to the historic University Town of Oxford. Established in 12th Century. In nearby Woodstock is Blenheim Palace, birthplace of Sir Winston Churchill. Well worth a tour.
COTSWOLDS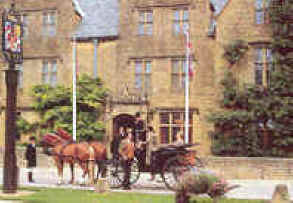 Meander through the picturesque towns and villages. Countless lovely places to explore. Broadway, Painswick, Tetbury, Stow-on- the-Wold, the list is almost endless. Antique & tea-shops abound, all in beautiful settings.
STRATFORD-upon-AVON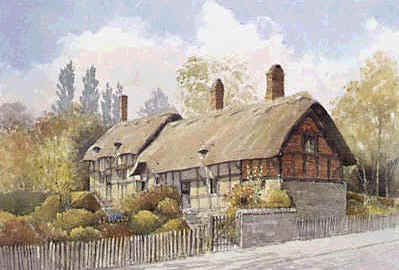 Shakespeare Country.
Visit the Shakespeare Birthplace Properties, including Anne Hathaway's Cottage (pictured), and don't miss the Shakespeare Experience Exhibition. You might like to catch a production at The Royal Shakespeare Theatre. We have information about current plays.
Either spend the day in one location or combine elements of two or three.
A Full Day chauffeur driven tour.
( 8 Hours )
LUXURY SALOON-£280.00
Mercedes 'E' Class, Jaguar XJ long wheel base & Volvo S80
SUPERLUX, STRETCH LIMOUSINE OR PCV-£320.00
Mercedes 'S' Class, Mercedes Stretch Limousines, Chrysler Grand Voyager etc.
Tel: +44 (0)20 8748 3000
Fax: +44 (0)20 8748 7075
E-MAIL:maxwellcars@chauffeurdrive.com
---
Next Page | Intro | Tours | Services | Tariff | About us | Contact Page
Tour of London| Windsor and Hampton Court| Bath, Stonehenge and Salisbury
Oxford, Cotswolds and Stratford upon Avon| Cambridge, Kent and Sussex
Copyright©2001-2003 MAXWELL CAR SERVICES

&nbsp